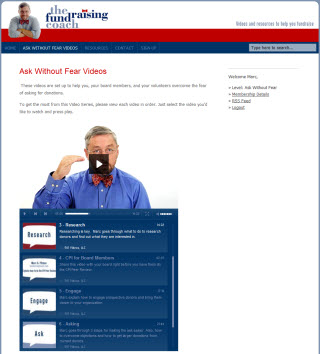 I'm thrilled to be able to announce that my publisher, 501 Videos, has made the Ask Without Fear DVD set available online!
Now you have the opportunity to get the DVD or have a lifetime membership to a site with the full set of videos, forms, and resources available to you wherever you are!
Did I mention we put the entire Ask Without Fear! book on the resource CD? That's also included in the special membership site.
My goal is to make it ridiculously easy for people to get fundraising training, so I'm thrilled that they're offering it this way too!
Check it out for yourself at: www.FundraisingCoachDVDs.com